The Horn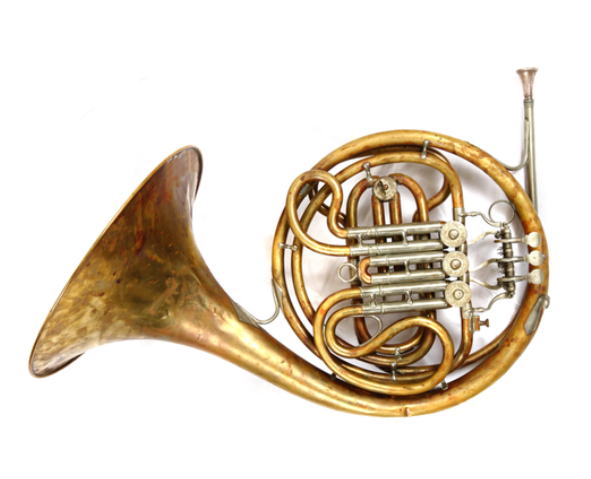 Summary:
Has a full, clear and round quality
Mellow low register
Fuller middle register
Upper register more intense and bright
Rounder sound than other brass
Between 2 and 8 in an orchestra
3 Versions: French, German, and Vienna
Good blends:
Woodwinds, strings and cello in unison
Sound Example:
More Info:
The french horn is very popular in film music, and can be heard in a wide variety of themes. It consists of a 5,5 meters long tube, that is rolled up into a circular shape, with a large bell at it's end. The mouthpiece of the horn is different than the rest of the brass instruments, as it has a conical mouthpiece instead of a cylindrical one - resulting in a more mellow, round and warm sound. The horns play both harmony, melody as well as doing rhythmical support. The french horn is usually tuned in F, and is a transposing instrument.